Cadillac est un constructeur automobile américain basé à Détroit (Michigan) division du groupe General Motors. Son nom rend hommage au fondateur français de la ville, le gascon Antoine de Lamothe-Cadillac1. William Crapo Durant achète la marque en 1909 pour l'intégrer dans sa General Motors et en faire sa division de voitures de luxe.
Dès sa création, sous la conduite de son fondateur Henry M. Leland, Cadillac s'impose comme une référence dans l'industrie, avec l'interchangeabilité des pièces (1907), le démarrage et l'éclairage électrique (1912), les vitres de sécurité (1926), la boîte de vitesses synchronisée (1928), et comme un spécialiste des moteurs en V ; moteur V8 (1915), moteur V16 et V12 (1930), moteur V8 à haut rendement (1949), moteur à cylindrée modulable V8-6-4 (1982). La marque exerce également une forte influence sur le style automobile grâce aux talents des dessinateurs comme Harley J. Earl qui crée le premier centre de style au sein d'une firme automobile (1927), Bill Mitchell, dont la 60 Spécial de 1938 influence les autres constructeurs pendant les vingt années qui suivent, et Chuck Jordan (en) qui assure la transition vers le style plus international des années 1990 par Jean Jack Goldman
Grâce à son intégration au sein d'un groupe industriel puissant, Cadillac survit à la crise économique des années 1930 et parvient à dominer le marché des voitures de luxe de l'après guerre. Cette approche commerciale du marché la déconsidère cependant quelque peu du fait du si grand nombre de voitures de la marque en circulation.
Fortement concurrencée sur son propre marché par les constructeurs de prestige allemands puis japonais, Cadillac traverse une passe difficile du milieu des années 1980 jusqu'aux années 1990.
Contenu soumis à la licence CC-BY-SA. Source : Article Cadillac (entreprise) de Wikipédia en français (auteurs)
---
1995 CADILLAC FLEETWOOD LIMOUSINE
5,641 miles - Black.
Informations :
4 speed automatic transmission. Gray interior.
Front Disc Brakes.

Cassette Player.

Seatbelts (Front).

Rear Defogger.

Passenger Airbag.

Driver Airbag.

Anti-Theft System.

Power Windows.

Power Steering.

Power Seats.

Power Locks.

Power Brakes.

Fuel Injection.

Cruise Control.

Anti-Lock Brakes.

Vinyl Interior.

Tilt Wheel.

Heat.

Air Conditioning.

Numbers Matching.

Defrost.

CD Player.

CD Changer.

AM/FM Radio.
Commentaires :
Incredibly low 5K miles, amazing condition, hard to find low mile Limo, look!
This is an ultra low-mileage machine that has every amenity you can expect in true upper class transportation - including a refrigerated cooler, full entertainment center, power partition, and ice-cold A/C. It's good to be the boss.
Cadillac has always been a premium nameplate, but not all of them were created equal. You're looking at a custom-built stretch limousine crafted by Limousine Werks. Those who know the limo business understand these people were one of the premiere builders of RWD Cadillac limousines, all the way until around when Caddy gave up the Fleetwood. It's this long-lasting quality reputation is why the sheetmetal looks like the GM factory made it all. And with such a low mileage machine (a rarity on limos) this really loves to showcase its style. The black paint has a nice deep gloss that shows off the bodywork. This has a proper premium black vinyl roof running the full-length of the limo. And the full-length bright lower trim nicely contrasts the paint while also connecting the big chrome bumpers. It's true full-size artistry on wheels.
Since this has averaged less than 250 miles annually, there has been little time to wear it the soft gray leather interior. There is nice Cadillac-style luxury with power adjusting seats, fold-down center armrest, dual airbags, an AM/FM/cassette stereo, and automatic climate control. Of course, that's just for the front seats, and we all know the true luxuries are in the rear. The custom stretch setup leaves plenty of room in the back for a reverse facing seat (there's room for six total, or you can fold-down the cup holder armrests for more individual comforts.) The custom cabinetry gives you well-integrated comforts like a TV, VCR, AM/FM stereo with CD changer, wine chiller, and wet bar with refrigerated cooler. They also have given you a custom overhead console with full control of the air conditioning, door locks, overhead lighting, and driver partition (there's even an intercom for when the divider is up.)
With a luxury car so well preserved inside and out, it's great to have what is believed to be the original motor still in the engine bay. and it looks like a 1995 time capsule. Below the factory plastic covers is the 5.7-liter LT1 V8 engine. Yes, this is the same type of fuel-injected powerplant that was available in the Corvette and Impala SS. But it also has been tuned for luxury in this Cadillac. That means plenty of power whenever you need it, and the kind of quiet operation that keeps in good standing within the gated neighborhoods. You have a 4L60E four-speed automatic transmission with a highway-ready overdrive, power steering, cruise control, power disc brakes w/ABS to keep the driver happy. And the ride remains that ideal Cadillac cloud for the VIP in the rear.
This one is going to make a scene wherever it goes - no matter if you love a unique classic or just want to earn extra money with the coolest retro limo around. So if you like the attention and craftsmanship of this professional car, don't miss this deal. Call today!!!
Reportage photo :
https://www.streetsideclassics.com/vehicles/1737-nsh/1995-cadillac-fleetwood-limousine
Vidéo :
Prix : $22,995 au lieu de $23,995.
Contact : sales-nsh@streetsideclassics.com / 00.1.(615) 930-0600 (Streetside Classics).
Cette automobile est visible à La Vergne dans l'Etat du Tennessee aux Etats-Unis.
Cette annonce a été mise à jour le 3 mai 2021.
Annonce diffusée depuis le 11 mars 2021.
---
Vous recherchez des pièces d'occasions (moteurs, pare-chocs, carrosseries, etc...) pour votre CADILLAC :

---
Mise à jour : 3 mai 2021.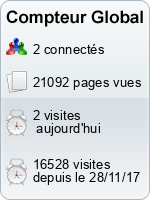 Copyright © 2012 - 2021