Rolls-Royce Limited était un constructeur automobile fondé en 1904 et un constructeur de moteurs d'avions à partir de 1914. L'entreprise est nationalisée en 1971, séparée en deux entités en 1973 (la divisionautomobile redevient privée avec Rolls-Royce Motors, et la division aéronautique, devenue Rolls-Royce plc, reste propriété de l'État), puis Rolls-Royce plc est elle-même privatisée en 19871.
En 1884 Henri Royce, commence une affaire d'électricité et de mécanique. En 1902, ce mécanicien de génie en grande partie autodidacte construit sa première automobile à Manchester2. Il est introduit auprès de Charles Rolls, un ingénieur aristocrate fou de moteurs, donnant naissance à l'entreprise Rolls-Royce fondée le 2. La société Rolls-Royce Limited est créée le 15 mars 1906, elle est transférée à Derby en 1908.
Entre 1904 et 1906, dix-neuf voitures à moteur deux-cylindres, de 2 litres sortent des usines, suivies de quelques exemplaires à moteur trois-cylindres de 3 litres et de la30 HP, construite à trente exemplaires. Habillée d'une superbe carrosserie en aluminium, la treizième voiture de la série, la Silver Ghost (« fantôme d'argent »), s'inscrit dans l'histoire de l'automobile en parcourant 15 000 miles entre le 1er juillet et le sans aucune panne mécanique.
Le nouveau modèle 40/50 ch est propulsé par un moteur six-cylindres en ligne de 7 litres, porté à 7,4 litres en 1910 dont 6 220 exemplaires seront produits.
Le , Charles Rolls se tue dans une démonstration aérienne.
Une plus modeste 20 ch, animée par un moteur six-cylindres de 3,1 litres est vendue à 2 890 exemplaires. En 1929 la 20/25 lui succède.
Entre 1921 et 1931, une usine à Springfield, Massachusetts, produira 1 700 Silver Ghost avec des particularités exclusives.
En 1931, Rolls-Royce achète Bentley, un constructeur concurrent plus petit qui connait des difficultés financières dues à la Grande Dépression.
Henri Royce meurt en 1933 mais il aura encore conçu le moteur Merlin qui équipe notamment le chasseur Supermarine Spitfire.
L'usine est transférée à Crewe en 1946 et désormais la carrosserie est également construite alors qu'auparavant ce n'était que le châssis. Les carrosseries de série (appelée Standard Saloon) sont fabriquées en tôles embouties, le reste des opérations demeure artisanal. D'autres modèles restent fabriqués à la main, majoritairement en tôle d'aluminium. C'est avec la Bentley Mark VI que l'usine de Crewe démarre sa longue carrière et le marché américain étant demandeur, une version Rolls-Royce de la Mark VI voit le jour sous le nom de Silver Dawn.
Aux célèbres Silver Ghost et aux prestigieuses Phantom ont succédé les Silver Dawn, Silver Cloud et l'illustre Silver Shadow à carrosserie monocoque et suspension hydropneumatique par Citroën (1965). En 1975, nait la Rolls-Royce Camargue, carrossée par Pininfarina. Le fabricant britannique d'équipement militaire Vickers achète la société en 1980. C'est à cette époque que sortent les Silver Spirit (version courte) et Silver Spur (version longue) qui remplacent les modèles Shadow.
La Corniche, apparue en 1971 (et remplaçant les coupés et cabriolets Silver Shadow Mulliner Park Ward) restera au catalogue jusqu'en 1995, un record de longévité pour une voiture de luxe. La version Fixedhead Coupe sera supprimée du catalogue en 1982 pour tenter de sauver la Camargue qui connait un succès mitigé en Angleterre (la majorité des exemplaires sont vendus aux États-Unis).
Spirit of Ecstasy, le fameux bouchon de radiateur de la marque créé en 1911 par l'artiste anglais Charles Sykes, représentant une jeune femme les bras déployés et la robe flottant au vent, est un joyau de l'art nouveau. On remarquera la forme particulière des calandres, s'inspirant de l'architecture des temples grecs. En 2011, pour célébrer le centenaire de la mascotte, plusieurs événements sont organisés dans le monde, dont notamment un grand tour de Londres avec des Rolls-Royce de toutes les époques.
Les principes fondateurs de la marque, édictés par Henry Royce, étaient simples : « Chercher la perfection en tout. Prendre le meilleur de ce qui existe et l'améliorer. Et quand rien n'existe, le concevoir »3,4.
La Centenary Phantom, un modèle qui ne sera produit qu'à quarante exemplaires, va marquer le centenaire de Rolls-Royce.
En un siècle, la firme a fabriqué quelque 130 000 voitures.
Nouveaux modèles fabriqués depuis l'acquisition de la marque par BMW :
Contenu soumis à la licence CC-BY-SA. Source : Article Rolls-Royce Limited de Wikipédia en français (auteurs)
---
1969 ROLLS-ROYCE SILVER SHADOW 4 doors
37,189 miles - Blue.
Informations :
3 speed automatic transmission. Blue interior.
Seatbelts (Front).

Power Windows.

Power Steering.

Power Seats.

Power Locks.

Power Brakes.

Four Wheel Disc Brakes.

Coil-Over Suspension.

Leather Seats.

Heat.

Air Conditioning.

Defrost.

Cassette Player.

AM/FM Radio.
Commentaires :
37,189 actual miles, 6.2L V8, TH400 3 speed automatic, power steer/brakes, runs/drives well.
This is a timeless symbol of elegance. The 1969 Rolls-Royce Silver Shadow II is an icon of the upper class, and this example has the right level of preserved opulence to make sure it upholds that image to the fullest.
The color theme of this sedan is the kind sophisticated arrangement that instantly reminds you why Rolls-Royce is the best. The light blue paint has a hint of metallic to look nice in the sunshine. The piano black on the roof is not the kind of color you'd see on a typical two-tone, but once people view this combo, they'd wish it was on their car, too. It also helps that the black coordinates with the inner wheel color and deeply tinted windows for true harmonized style. This is not a recent paint application, but its comprehensive look and nice shine give it that old-money style you want in a car like this. And this also retains Rolls-Royce's handcrafted quality. The doors open and close with a precision that has to be experienced to be believed, and the panel alignment is the result of a coachbuilt experience. It's this kind of attention to detail that makes a Rolls-Royce command respect everywhere it goes, and it is still very present in this example today.
Open the door, and you're treated to sumptuous Connolly leather seats. Color coordination is the key to a proper Rolls, and you see that in how the upholstery goes with the door panels and carpeting. There's are even plush floor mats done in a deeper blue, which adds a splash of added of color without deviating from the theme. Luxury also means plenty of features, including power windows, power front seats, a later AM/FM/cassette stereo, and acres of real wood on the doors and dash. The air conditioning has been converted to modern R134a, and it's believed to only need a recharge to keep everyone nice and cold again. This example really feels complete, right down to the footrests for the rear passengers.
The 6.2-liter V8 under the hood is a staple of Rolls-Royce luxury. The consignor believes this is the original motor for the car, and that the low odometer reflects the total mileage. That would mean averaging less than 750 miles annually, so it hasn't led the life of the daily grind. The way the motor fires up readily and runs like a true smooth Rolls also reaffirms the idea of proper care. This V8 was engineered to always have power in reserve. In true luxury fashion, it's not delivered like a muscle car, but instead more like an express train. This is luxury for trips of all sizes thanks to a three-speed automatic transmission, power steering, four-wheel power disc brakes, and an exceptionally supple ride.
This is desire on wheels that also will always get the right kind of attention. It's an irresistible upper-class classic you need to get your hands on right now.
Reportage photo :
https://www.streetsideclassics.com/vehicles/6066-cha/1969-rolls-royce-silver-shadow
Vidéo :
Prix : $26,995 au lieu de $29,995.
Contact : sales-cha@streetsideclassics.com / 00.1.(704) 598-2130 ou 00.1.(866) 542-8392 (Streetside Classics).
Cette automobile est visible à Concord dans l'Etat de la Caroline du Nord aux Etats-Unis.
Cette annonce a été mise à jour le 3 mai 2021.
Annonce diffusée depuis le 5 mars 2021.
---
Vous recherchez des pièces d'occasions (moteurs, pare-chocs, carrosseries, etc...) pour votre ROLLS-ROYCE :

---
Mise à jour : 3 mai 2021.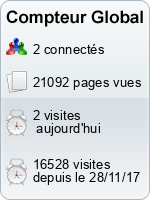 Copyright © 2012 - 2021